As part of our comprehensive approach to vitality, Genesis brings you the best team to help you reach your goals.
Larry Greene, CIO
Chief Inspiration Officer
"I am a messenger who raises the vibration of human experience. I show people that physical shifts in the body and mindset, working together, create optimal human functioning."
Larry has entrepreneur in his blood.  His passion for making the deal, creating new ventures, and conquering the world his way is what drives him.  Larry is a multi tasking, get it done kind of guy who thrives on serving others, working as a team, and pushing the timeline to its optimal pace.  Larry comes from a family of high performance, integrity, and old school values. Raised in business to always speak openly, honestly, and with conviction.  Larry has a genuine passion for life, positivity, and success at the personal level.
 
Larry earned his MBA from Pepperdine University and has owned and managed a successful, boutique-style gym in Oak Park, CA since 2001. In 2011, Larry was recruited by Beachbody Corporate to create a national fitness certification for the in-home fitness program P90X, and manage the execution of the certification program and training team.
Larry is a NASM Certified Personal Trainer with over 19 years experience in the health and fitness industry as a gym owner, personal trainer, and nutrition and lifestyle advisor.  
He is passionate about wellness and believes in a holistic approach, helping people improve the quality and quantity of their lives by educating them about fitness and nutrition, and inspiring them to make lifestyle changes. This desire and passion led to the creation of Genesis Performance and Fitness – a health and wellness company designed to truly help people live life in their prime.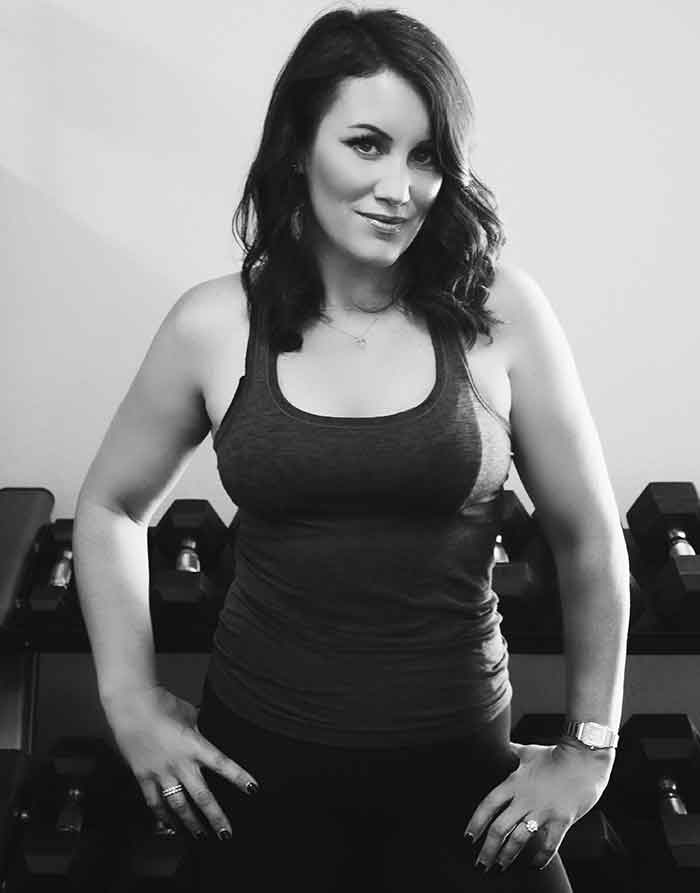 Tania Russell
General Manager
"Every moment with a client is an opportunity to empower, educate, and inspire."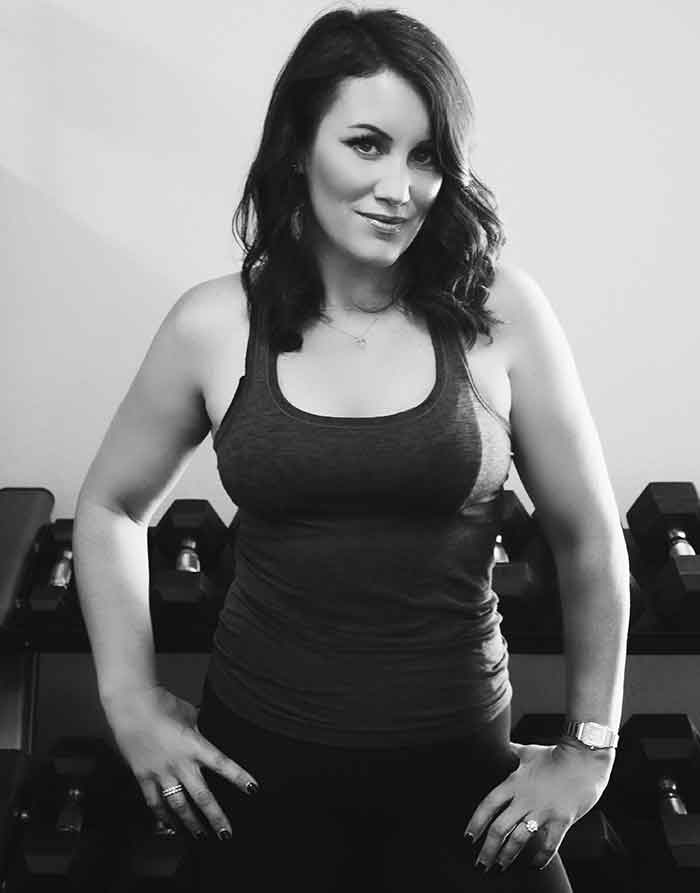 Tania Russell
General Manager
Biography
"Every moment with a client is an opportunity to empower, educate, and inspire. To help someone feel stronger and more capable of taking control of their health and their future, is a profound responsibility."

Tania Russell first found a passion for fitness at a local gym when she was 14 and by the age of 15 she was AFFA certified to instruct, teaching at fitness clubs from L.A. to Santa Barbara throughout high school and college. She graduated with highest honors from the University of Southern California at Santa Barbara, and was invited to the Phi Beta Kappa honor society. Since then, she climbed the corporate ladder in the fashion industry, traveling across the U.S. and overseas developing product, managing design/sourcing/production teams, as well as creating brand standards and operational systems. All the while, she continued to follow her passion for fitness, teaching both strength/conditioning and cycling classes at Equinox and other clubs in Southern California for more than 20 years. In  2017 she became a brand ambassador for Lululemon Athletica, to expand her reach into the community, by supporting underserved youths in Ventura County.  Tania looks forward to fusing together her extensive corporate executive management experience and her passion for fitness.  
Kyle Cook
Director of Training
"I believe that fitness is a journey, not just a destination. "
Kyle Cook
Director of Training
Biography
"I believe that fitness is a journey, not just a destination.  I coach clients to think differently about how and why they exercise; I want to help people find joy in the process, and to pursue health and fitness in a fun and fulfilling way.  This fits into the holistic philosophies of Genesis Prime; your fitness is not defined by the number on a scale or the weight on a bar, but by how you think and feel about yourself, and the confidence and purpose that being fit brings to your life."

Kyle Cook started his fitness journey in High School by participating in sports and working out in the weight room.  Since then fitness has been a constant in his life, and became his career in 2010 when he completed his Associates in Kinesiology at Moorpark College.  He then went to work for Golds Gym, becoming one of the gyms top trainers, all while pursuing his Bachelors in Kinesiology at Cal State Northridge.  Since then Kyle has moved on to private training, started his Masters of Kinesiology program at CSUN and taken on the role of Director of Personal Training at Genesis Performance and Fitness.  Kyle's training philosophy has always been one of sustainability, consistency and progression.  He focuses on using the best health and fitness practices in the industry, making sure his clients reach their goals in the quickest and safest way possible.  Kyle always reminds his clients that health and fitness is a journey, and helps them to enjoy the process so they can reap the rewards of their hard work.
Heather Fitzgerald, R.D.
Metabolic Specialist
"I believe that how we nourish our bodies...dictates the quality and longevity of one's life. "
Heather Fitzgerald, R.D.
Metabolic Specialist
Biography
"I believe that how we nourish our bodies, both internally and externally, absolutely dictates the quality and longevity of one's life.  I focus on getting to the source of the patient's health issues rather than just treating the symptoms.  By identifying your underlying nutrient and hormone deficiencies,  we will replenish and rebalance your system supporting you to your best and healthiest!"

Heather has been practicing for over 20 years. Heather's holistic approach to optimal health & nutrition is focused on identifying the source of your imbalance, rather than managing it.  Heather will assess your current food and eating patterns, including when, from what source, and why you eat. This helps form the most effective wellness treatment plan and health strategy for the patient. Heather is inspired by educating and empowering her patients about their bodies and providing them alternative and non-conventional treatments and therapies that are not offered in traditional western medicine.  Providing appropriate education and support for her patients creates confidence, which generates motivation and ultimately action.
 
Heather has been a contributing editor for Fit, Young Miss, & Modern Bride Magazines.  Heather was also a nutrition consultant airing on Fit TV's Fit, Resort & Spa, in Burbank, California.  She has also appeared on KTLA News & KABC News, Los Angeles, as a Nutrition Consultant. Heather has also been a consulting and managing R.D. for the Biggest Loser Fitness Resorts.

Jennifer Matthews, BA, MA, CCPC
Performance Coach
"My professional passion is your growth and performance."
Jennifer Matthews, BA, MA, CCPC
Performance Coach
Biography
"My professional passion is your growth and performance. I work with individuals and groups to increase performance, facilitate growth and drive positive change."

The Move Strong Method™ is a path to self-discovery, self-improvement and self-empowerment. MSM uses a holistic interdisciplinary approach, integrating mind and body, to maximize human performance.

Coach Jen's career spans 25+ years in Professional Dance, Fitness, Corporate Wellness and Behavioral Health. Through her love affair with dance, years of rehabilitation from numerous dance injuries and 20 years as a certified personal trainer, Coach Jen knows the body. As a veteran Coach of more than 10 years, Jen coaches with a rigorous no-nonsense style of curious self-discovery and accountability.  With her MA in Transpersonal Psychology, Coach Jen helps you integrate your mind and body to empower your potential and maximize your performance in life!

As a Genesis client, Coach Jen will help you use the Move Strong Method™ to discover the foundation and design that give you great strength!