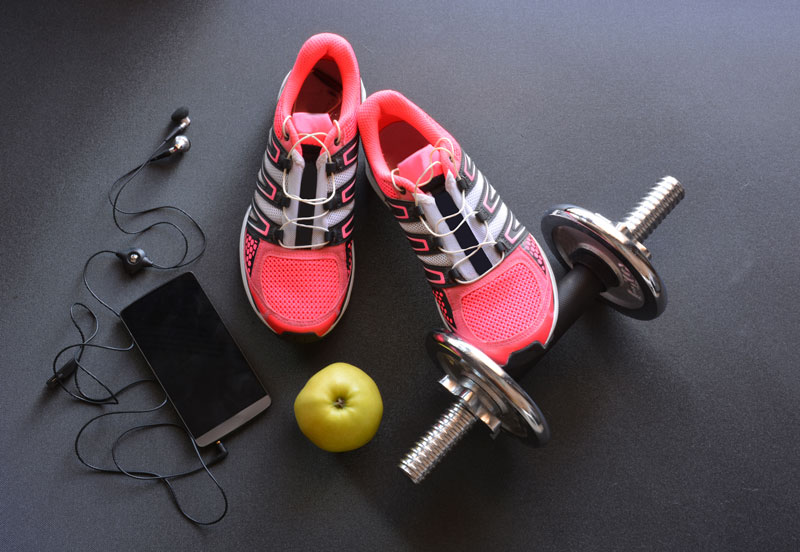 Don't forget to track fitness progression to see results.
Sometimes, you can do the same old workout routine, and not see any results. Whether or not you're not challenging yourself or have become stagnant in your program, you may have reached a plateau. If you're not sure how to best track fitness progression, read on for the top tips!
Write everything down.
If you're serious about making changes to your life and getting in shape, it's essential to track your progress. Write down a sequence of exercises that you've really enjoyed, or your personal best in the bench or squat. With the weight and reps written down, you're able to make sure that you do better each time.
Make goals.
Create a list of goals that you want to achieve by the end of the week, month, and year. As a visual guide, you can then make steps to this desired outcome. Be aware that once you get into your workout routines, these goals may change. You may excel at something faster than you'd think, or may need to dedicate more time building up muscle safely.
Don't rely on the scales.
If you're training the right way, your weight may not drop as fast as you'd think. This is because you're getting stronger and building more muscle. It's not that you've become stagnant and gaining unhealthy weight; it's because you're progressing. While you may look at the scales every day, don't let this number track your fitness.
Going at it alone can be daunting. Receive personalized fitness plans to suit your body and lifestyle so that you can live life without limitation! For more information on how to obtain your goals while tracking your fitness, contact Genesis Performance & Fitness, located in Thousand Oaks, California.